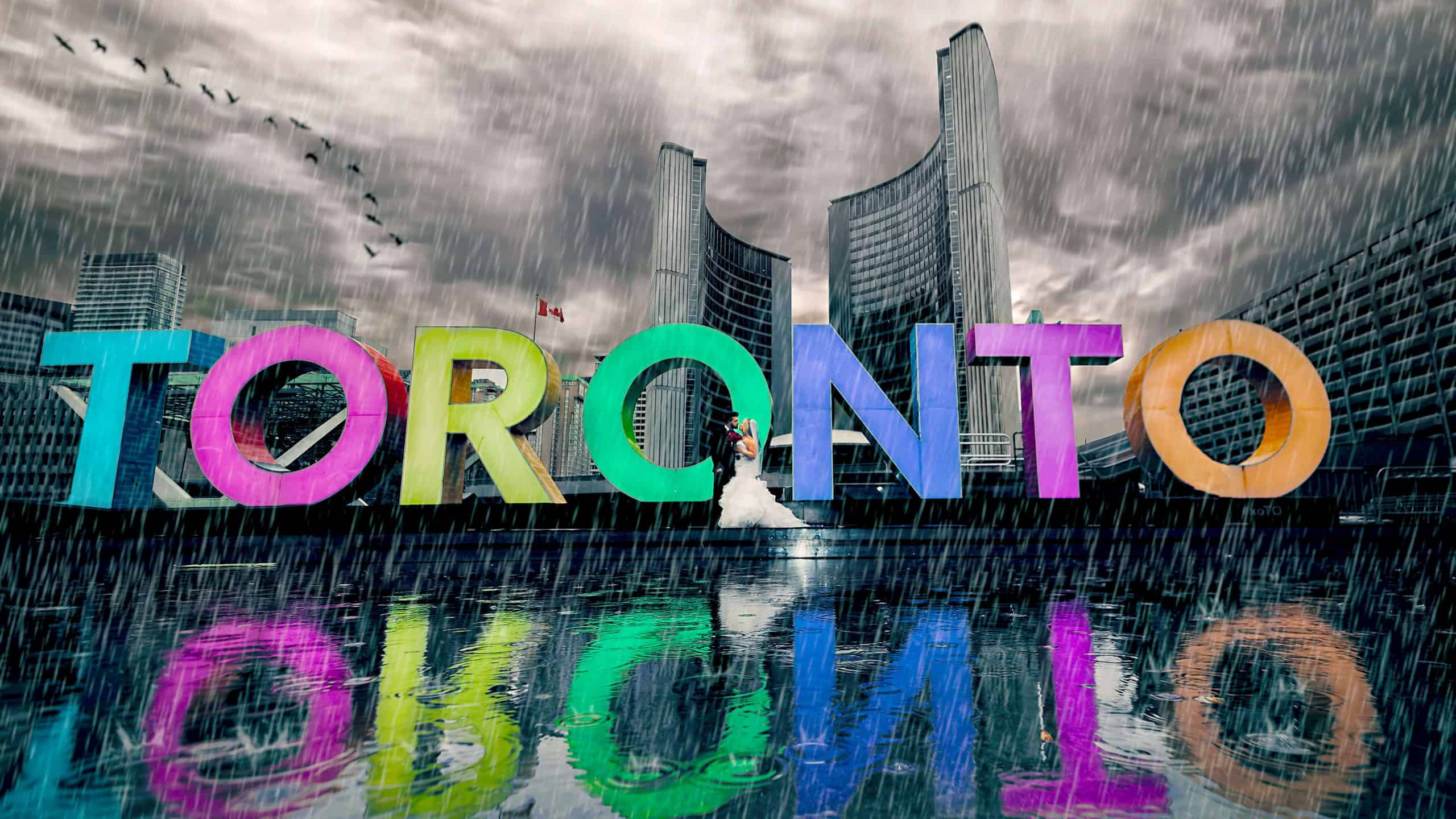 Excellent service, great price & great to work with! He was professional, had a great personality, had excellent work and tried to work within my budget. I received so many comments on how amazed people were over my wedding photos and how FotoZi captured each and every moment of the day so beautifully! Unlike most Toronto wedding photographers who take weeks to months to get you your photos, he gave me few of the top photos within a few days and the rest of my photos edited within 2-3 weeks! Also, some of the photos he edited were absolutely outstanding and artistic and looked like it came out of a movie scene or magazine. I would definitely refer him and hire again & again!
We are really happy with our pre-wedding video shoot and we really loved the final outcome. Mr. Quazi is very talented and dedicated Toronto wedding videographer who did our video shoot precisely even in very cold weather. He offered affordable package within our budget and he filmed the session in very short notice. He spent extra time to accommodate our multi-dress shooting requirement! We really appreciate that and thanks a lot for involving yourself with the shoot for getting the perfect result. Our save the date video was highly appreciated among our friends and family. We would definitely recommend Toronto wedding videography service to capture your lovely memories.
Great job and highly recommended! Before the wedding he did a great job keeping in touch, following up any questions we had, and getting any information he needed to make sure things ran smoothly. He did not charge for his drive to Hamilton! The day of the wedding, he was prompt and professional and did everything he could to get elegant and unique shots as well as great candids of our guests, all while keeping the mood fun and bright. His photo-journalistic approach during the wedding was noticeable and that reflected to the final products. He was pretty much a machine working tireless from the time he got there until the end of the night! Thanks a lot for your services!!
Quazi is absolutely FANTASTIC! Quazi was so accommodating. Quazi drove 2 hours to my location and never charged me for his drive (I am sure this was of special circumstances and we couldn't be more grateful). He even asked me if there was anything else to do before he left! He sent me first beautifully edited photo at 3AM that morning and it melted my heart! Quazi, thank you so much for the time and effort made to make my wedding beautiful! We will never forget how amazing you made us feel. Your pictures of our wedding made any hiccup forgettable! We will recommend you 100000000 times over for outstanding work! Book with Toronto Wedding photography - FotoZi Studio FAST!
Hiring Quazi and his team was probably one of the best decision my husband and I made during our wedding process. Quazi quickly transformed from a vendor to a member of the family and worked beyond expectations! Quazi knew exactly which moments to capture and never hesitated to take the same shot a hundred times until it was truly picture perfect. Not only was Quazi extremely professional he really takes time to get to know his clients and their unique style. Quazi is extremely passionate and this is reflected in the products that he delivered! I am beyond content with Quazi. I can't wait to make Quazi a regular vendor for all our future events! Thank you once again Quazi.
Amazing photos and experience from Quazi and Toronto wedding photography - FotoZi Studio! Really can't believe some of the shots they captured. Quazi knew exactly what to do and had everyone laughing with is excitement and personality. I 100% recommend him. When ppl look at our photos they either say "What's his number?" or "I wish my wedding pictures were that good." We recommended him to so many of our friends going to be married soon. He provided three crews team Toronto wedding videography and his exposure as a director was outstanding. The short film that he made for us was amazing and will always be our most prized keepsake. Cheers!!
I have used FotoZi Studio many times for all types of events such as professional group and personal photo-shoots, scenic photo-shoots, birthdays, and even for my graduation and wedding! Every single time I have been beyond words over the phenomenal service and care during the event and especially the quality of the photos as well as the edits after! I would recommend FotoZi Studio to absolutely anyone for any type of event, even events that you may think you don't need a professional photographer as not only is it affordable but you get beautiful pictures and memories for life. Thank you FotoZi Studio for the toronto wedding photography service you have provided for us.
Fotozi Studio provided photo booth for our wedding night. They were quick to reply to all requests and all follow ups prior to the wedding. They stuck to our schedule and the pictures turned out great. They had an array of props to use and overall amazing aesthetic. He created an amazing template for us, just like we wanted. The guy who was at the booth for the night to ensure everything was good was amazing, super friendly, and very helpful. On top of all of that, the pricing was very reasonable and within our budget considering the great service. They provided all the digital copies as well. Absolutely perfect addition to our wedding day. Toronto photo booth service is highly recommended.